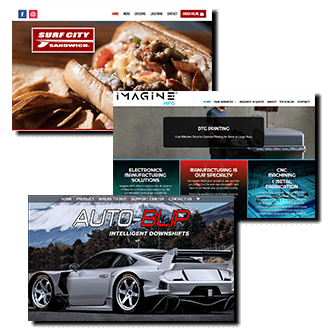 Gilbert Web Designer
Impact Web Solutions LLC has been providing Gilbert web design services for over the past 20 years. We offer affordable custom web design programming services that are cutting-edge and custom designed to meet your business goals and budget.
More and more people are turning to their phones for access to the Internet and for this reason all the sites we design are responsive. They will adjust and display correctly for any device viewing them .You'll never lose another customer because your site was too difficult to read on a mobile-phone again.
With over 70% of all Internet searches being conducted on a mobile device, having a responsive site is a business necessity. If you want to present your products or services to the largest audience possible, whether its a desktop or mobile phone we'll develop either a responsive site or create a customized web app version for an existing site that will display when shown on mobile devices
.If you need a great looking responsive web site from a Web Designer near you, check with IWS first.
As a Web Designer in Gilbert Arizona, IWS provides web designer services, ecommerce sites, graphic design, camera ready artwork, mobile web conversions, database programming, local SEO as well as custom Wordpress AND MORE!