Affordable Gilbert Web Designers
---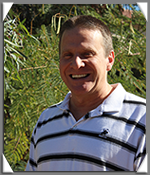 Gilbert has grown since we first opened our doors as a web designer back in June of 1999 run out of a home office.  Several years after opening, IWS moved into a location in the main downtown area on Gilbert Rd. but found it was much more productive working out of a home office which is where it is today.

This means, we don't have a large over head and can afford to charge very reasonable rates for our web designer services. Being located in the heart of Gilbert near the revitalized downtown area has allowed us to follow the business community in the area and how it is growing daily. It's now more important than ever that a business not only have a website, but a site that will view well on all mobile devices since mobile searches have now over taken desktop searches.

We will take your logo, company colors and your vision and turn it into an outstanding website utilizing the number one open source CMS Wordpress. Your site will be unique and not look like all the other cookie cutter sites out there.

The initial site will be optimized to perform well in the search engines and we'll give tips on what you can do to help boost your rankings. If however you would rather focus on running your business and don't have the time for that, we offer an optimization service at a very reasonable price that also includes updates to your site and standard maintenance such as keeping plug-ins up to date
Click here of you're looking for Gilbert SEO.
Give is call at (480) 503-4235 or fill out the form below to see how we can help you succeed!