Affordable Tempe Web Designers
---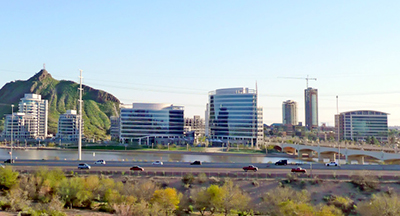 Finding affordable web design in Tempe should not be such a hard task to accomplish. Unfortunately, many design houses charge outrageous rates only to deliver sites created with themes that have been purchased and slightly modified with your logo and some new pictures. We don't take the cookie cutter approach.
Having lived in Arizona since 1972 and over the course that time in the cities of Tempe, Scottsdale, Mesa, Gilbert and Chandler, as the owner and chief programmer with IWS, I have developed a unique perspective of what businesses in the valley need to achieve an online presence that will help their business succeed.
We base our quotes on what you need and will work with whatever your budget will provide. A small budget will get you an outstanding web site and the same quality service as a more expensive site.
We are able to provide you a custom WordPress site because we have been developing with WordPress since it was released in 2003 and we are experts at working with the code that drives it. Our typical turn time an affordable web design in Tempe is 2 to 3 weeks.
From your logo, we will use the colors to form the theme of your site and program it in WordPress so that once it is done, you can easily make changes yourself. Our prices are very competitive and are set so that it affords us the time to create you a unique site and not just another site that looks like everybody else's. We create a CUSTOM theme for WordPress and not a theme that is purchased and then simply replace the canned elements as other design houses in Tempe will do. Our themes are custom designed for you and your business.
The initial site will be optimized to perform well in the search engines and we'll give you a road-map on things you can do to help boost your rankings. If you don't have the time for that, we offer a local optimization service at a very reasonable price that also includes updates to your site and standard maintenance such as keeping plug-ins up to date.
Give is call at (480) 503-4235 or fill out the form below to see how we can help you succeed!