Gilbert SEO (Search Engine Optimizaton)
---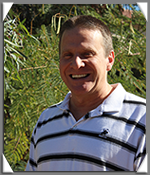 Search engine optimization has certainly changed over the years, but one constant has always remained.  The foundation is a solid web site with great content that provides the user with a good experience. Google has taken the user experience even further by actually looking to see if a web site is mobile friendly and if not, it may show that site lower in their results.

We specialize in local optimization. This includes setting up your local accounts, making sure the site is properly optimized as well as setting up your social media accounts if you have already not done so. Many companies will charge you just to look at your site and give a proposal that will cost you upwards of $1000 a month or more. We happen to think those prices are ridiculous and because we don't have a large over head with a huge staff, we can provide you SEO service at much more affordable prices.

We don't accept everybody. After looking at your site, if we feel we can't help then we will tell you that. Sometimes, because of the way a site was originally built, it can be extremely difficult if not impossible to optimize. If that is the case, we will recommend having a new site built which we can do at very reasonable prices.
Give is call at (480) 503-4235 or fill out the form below to see how we can help you succeed!