Gilbert SEO (Search Engine Optimizaton)
---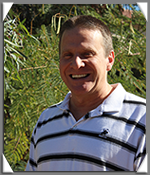 In the ever-evolving landscape of online presence, the world of SEO (Search Engine Optimization) has undergone remarkable transformations over the years. One constant, however, has remained unshaken – the essential foundation of a robust website with high-quality content that not only attracts users but also provides them with an exceptional browsing experience.
In today's digital era, Google has taken the user experience to new heights by considering factors such as mobile-friendliness when ranking websites. A mobile-responsive website is no longer just an option; it's a critical aspect of SEO. Google, in its quest to deliver the best results to users, may actually lower the ranking of websites that don't meet these mobile-friendly criteria.
At our web development and SEO agency based in the heart of Gilbert, AZ, we specialize in local optimization, and we understand the intricate details that make your website truly shine in local search results. This includes setting up and optimizing your local business accounts, ensuring that your website is not just mobile-friendly but also optimized for maximum visibility, and establishing a strong presence on social media platforms.
What sets us apart from the rest is our commitment to affordability. We believe that every business, regardless of its size or budget, deserves the opportunity to succeed online. Unlike some agencies that charge exorbitant fees just for an initial proposal, we find such practices unreasonable. Our lean operation with a dedicated team allows us to provide top-notch SEO services at much more reasonable prices.
However, let's be clear – we don't accept every project that comes our way. After a thorough analysis of your website, if we determine that it's not feasible to achieve significant optimization due to the way it was originally built, we'll provide you with an honest assessment. In some cases, a complete website overhaul might be the best solution, and we can handle that for you at remarkably competitive rates.
We believe in transparency, affordability, and results. Our mission is to empower businesses like yours in Gilbert, AZ, to thrive in the digital realm. Let's connect and explore how we can transform your digital strategy and help you achieve your SEO goals without breaking the bank. Your success is our priority.
Give is call at (480) 503-4235 or fill out the form below to see how we can help you succeed!