About IWS
---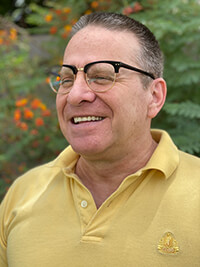 Impact Web Solutions LLC started in June of 1999 specializing in providing companies with the expertise they need to establish a professional Internet presence. Our driving goal is to help our clients use the Internet and its related technology to enhance their business. We help companies create a dynamic and exciting identity online and advertise it to the world wide electronic community in the fastest, most effective way possible.
As we developed our creative talents and the demands of our customer grew to more than just web design needs, we expanded our design base to include many different areas so that we could fully service clients with all their business needs in one place.
Our preferred web hosting setup and programming language is LAMP. ( Linux, Apache, MySql & PHP)
We feel this is the most versatile development environment for web applications and is also the most reliable in our opinion.
For graphic design and video editing, we have all the latest Adobe Suites which include programs like, In-Design, Illustrator, Photoshop, Adobe Premiere, Adobe After Effects and we have many other software programs that allow us to tackle any project.
We're a small team with huge capabilities. If you're serious about your project and want the best team possible to develop it, then contact us today and let us show you how we can take your business to the next level.
Quality
We strive to consistently deliver quality services to our customers .
Delivery
On time. On target. On budget. Our goal is to develop efficient and useful sites that deliver appropriate and clear messages.
Functionality
We offer complete and sophisticated web sites. We are always designing for functionality as well as appeal.
Partnership
We believe in treating customers right. As our partner, we will always be there when you need us.
Contact Us Today to See How We Can Help You!!!