Affordable Mesa Web Designers
---
H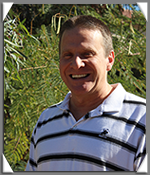 aving grown up at Dobson Ranch in Mesa, I understand the dynamics of the business community in that area. Living in Mesa from the 2nd grade at Alma School Elementary (closed many years ago) through graduating Mesa High School in 1982, I know the area and it's demographics which will help us understand the local customers when we design your site for you!
The first city of Mesa was registered on July 17, 1878 and the first school was built in 1879. In the 1940's with construction of Falcon and Williams Field, the military had a heavy presence in the Mesa area. Even though the military has now left those areas, to this day traveling east in Chandler Blvd. towards what is not William Gateway Airport, you can still see the old military fighter jet that showed you were on the way to the military base back in the day. I remember well the drive to the base commissary on Saturdays since my dad was retired Air Force and we had base privileges.
We are located on the border of Gilbert and Mesa and know the area well. We will asses your target market and design your site to effectively capture your visitors attention and get them to contact you or buy your product. With the revamp of the downtown area, Mesa officials are spending big to bring in new businesses and customers for those businesses.
From your logo, we will use the colors to form the theme of your site and program it in Wordpress so that once it is done, you can easily make changes yourself. Our prices are very competitive and are set so that it affords us the time to create you a unique site and not just another site that looks like everybody else's.
The initial site will be optimized to perform well in the search engines and we'll give you a road-map on things you you can do to help boost your rankings. If you don't have the time for that, we offer an optimization service at a very reasonable price that also includes updates to your site and standard maintenance such as keeping plug-ins up to date.
Give is call at (480) 503-4235 or fill out the form below to see how we can help you succeed!