Wordpress Designer & Developer
---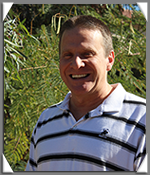 Wordpress first launched in 2004 and was nothing more than a Blogging platform. For that time, it was a blogging breakthrough although the blogging phenomenon was just getting started. Over the years, as more and more developers worked with Wordpress and it evolved, it became the robust web site CMS system it is today. Rich interactive full web sites are built with it and with the availability of so many different plug-ins, you can usually find one to fit your needs. If not, one can be written for it.

We specialize in Wordpress development. We can take your idea either from a sketched drawing or professional print material, and turn it into a Wordpress site. When we finish your site, you will have full control of logging in and making changes if you so desire. If not, you can retain us to take care of the site for you.

Unfortunately, there a lot of old Wordpress installs out there and like any software it must be kept up to date otherwise it can exposed to hackers who find exploits that were patched in newer version. This is true of any CMS system used for building web sites. If you have an old site that was hacked, we can usually recover the site and get you going again on a hack free fresh install of the latest Wordpress.
Give is call at (480) 503-4235 or fill out the form below to see how we can help you succeed!