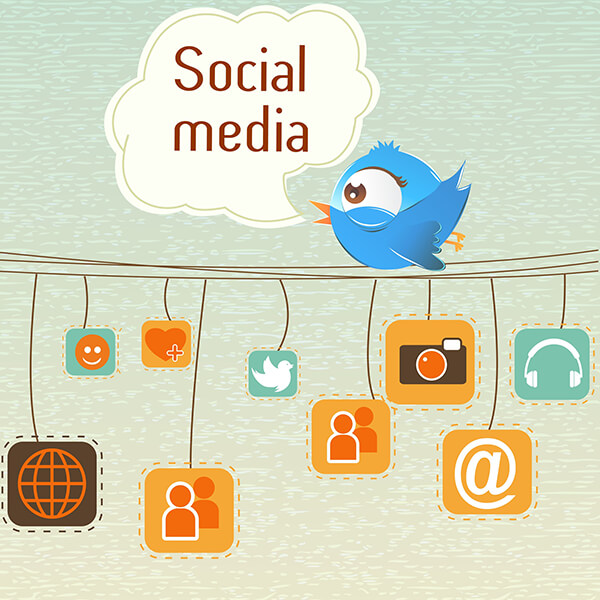 Twitter, Tumblr, Facebook, Instagram, Pinterest, etc. in today's day and age, Social Media has completely taken over the internet. If you want to have a successful business, social media is an easy way to grow your audience and boost your sales, but how exactly do you gain followers?
I'll be honest, I've had my twitter for 9 years now, and it's taken me that long to gain 4,000+ followers. My tumblr, which has been around for about 3 years now has gained a good 8,000 followers (one of those being Taylor Swift herself), and my Instagram has 500+.
One of the most important steps to building your social media is being active. Get on every day and post little things; if you're a business, post links to blog posts you have or product links with reviews attached! Secondly, follow people! And I don't mean people like Ellen DeGeneres or Taylor Swift (though they're wonderful and you should follow them) but I mean people in your community, and even other people who have large followings on social media!
Pay attention to the location of people's tweets if you're a locally owned business, and reply to tweets in the area to gain attention and bring people to your social media. Look up keywords, usually in the form of hashtags (words that start with #) that relate to your business, or the products you sell. Like tweets, pictures, and even Facebook posts about them, maybe even reply to them and recommend yourself!
Tell your friends and family, and give them your usernames so they can follow you and get their friends and family to follow you. Networking is important, especially when growing your social media. Talk about popular products on the market and tag the companies they're from; sometimes those companies will like, retweet, and even repost your photo (always attach a photo you took when reviewing a product) to their page; this is a great way to get your name out in the universe and to reel in followers!
Most importantly, try not to stress out and get angry at the lack of followers you have. It takes time and dedication getting started, so don't expect thousands of followers in the first month. Give your business or brand time to thrive and gain the correct kind of attention, and you should be on the way to growing your social media!